ITALIAN CHAMBER ORCHESTRA

Ladies and gentlemen, allow us to present the Italian Chamber Orchestra, the one and only ensemble without instruments and scores. The only way to play is pretending, and improvisation is our specialty.
Directed by Oscar and composed of many friends of Laiv.it, the Orchestra is proud to present its first record: Crescendo Giocoso, a collection of twelve live action role-playing games meant for everyone out there.
Fine-tuned, revised scenarios, brought together by the chance they offer: that of playing without game masters or facilitators. They come with additional instructions written for newcomers to roleplaying and those unfamiliar with the Southern Way, and they're edited and polished by the dynamic duo NessunDove.
This is our role-playlist, with all the downloadable handouts for our games.
The preview of the project is set for Sunday, April 2, during Play Larp Modena.
Meanwhile, Monday, April 10  will  finally see  the launch of our  Kickstarter campaign:
Crescendo Giocoso aims to become a book (in a vinyl record costume) with an Italian edition and an international one, fully translated into English.
So we can actually play with everyone, everywhere.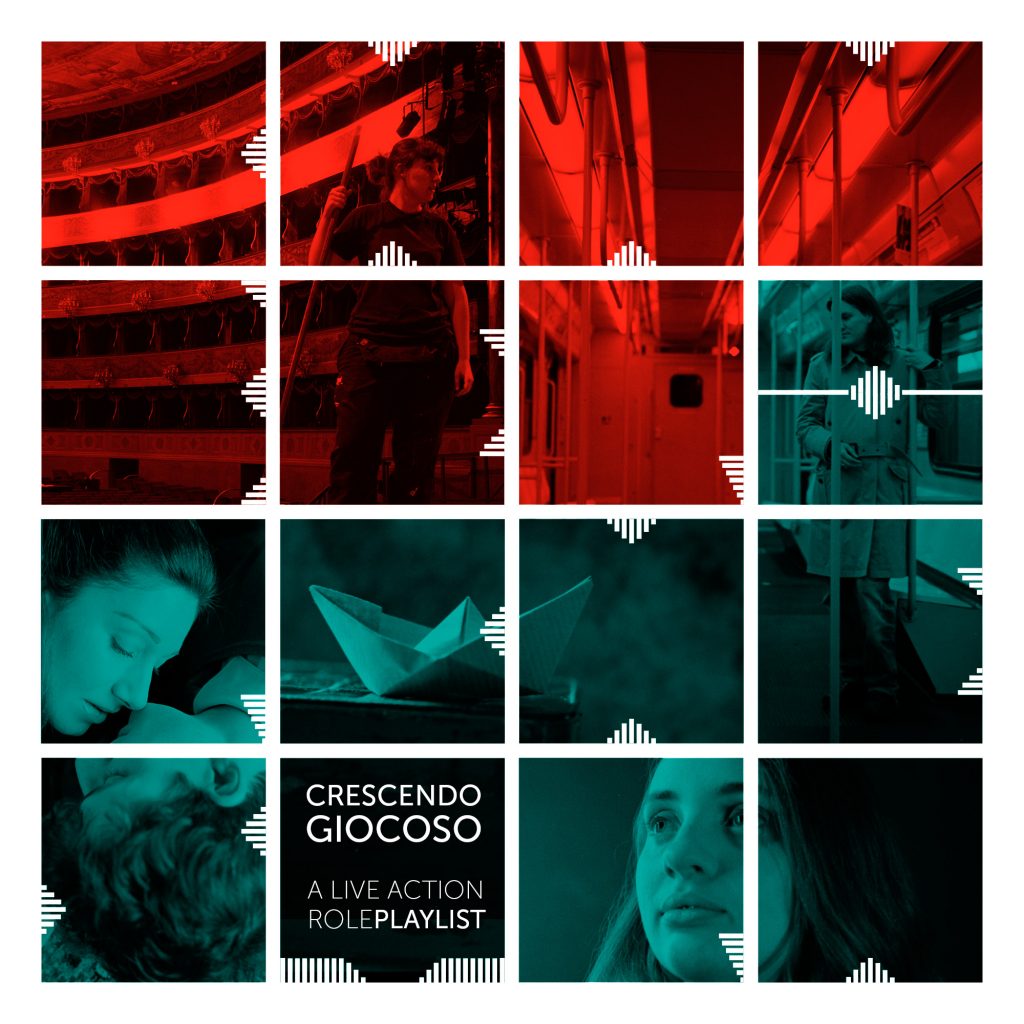 And since we just can't get enough, the stretch goal we care for the most is the opportunity to create right now a Volume II with scenarios from all over the world: a real, proper jam session for an International Chamber Orchestra!