Ladies and gentlemen, allow us to present the Italian Chamber Orchestra, the one and only ensemble without instruments or scores. The only way to play is pretending, and improvisation is our specialty. Directed by Oscar and at home on the stage of Laiv.it, the Orchestra sets out every year for its Grand Tour of "chamber" larp.
Laiv.it is an idea generator belonging to live action roleplayers.
Not just to those who already know the feeling of inventing stories and characters together, but also to the curious, to those who are unfamiliar with the idea and wonder: «What's a roleplaying game?».

Not that we have all the answers, here: in fact, this is precisely why we keep playing and replaying, trying to feel for ourselves what happens when roleplay goes laiv.
You read that right: /laɪv/, written as we pronounce it. After all, though the games we love start out as words on a page, what fascinates us is the live experience, the tangible result of three wondrous capital ɪs: Imagination, Interpretation and… In action.
There is actually a fourth ɪ, perhaps the one which identifies us the most: Improvisation. This autonomous space is in fact dedicated to a particular kind of game: they can be played by anyone, in any context, in the space of a few hours.
Scenarios we can play by ear, with the author's words as a guide and nothing more.
And even though the dates of our Grand Tour are currently Italian-only, have no fear: there's still Crescendo Giocoso!
A book made possible by a Kickstarter campaign and now available online, in both digital and hardback edition. Twelve live action roleplaying games, revised and fine-tuned to truly be able to jam with anyone, anywhere. With no game masters and no facilitators.
And if you're anything like us and you can never get enough of playing, thank our Kickstarter backers for Volume II, a digital-only edition with six more scenarios from all over the world. Enjoy the role-playlists without frontiers of the International Chamber Orchestra!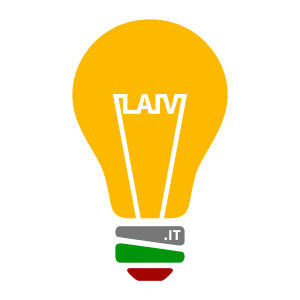 If any of this sounds good, it doesn't matter how little experience you think you have. Come and join our Orchestra!
Susi, Maria, Oscar, Lorenz, Rugerfred, Locandiere Simone, Lapo, Rafu, Patrizia, Luk, Gabriella, Marzia, Silvia, Fedemisi, Benedetta, Elena, Glor, Vittorio, Arianna, Valeria, Alessandro, Sara, Tenente Andrea, Stefano, Alessio, Elio, Frapis, Ste, Valerio, Yuka, Fabrizio, Gius, Simonetta, Lollo, Agnese, Gabriele, Simone l'Onesto, Francy, Iacopo, Laura, Flavio, Amado, Giorgio, Ailinn, Veronica, Cilone, Gigi, Pierluigi, Marco, Ysmail, Mirco, Carmen, Mattia, Francesca, Chiara, Margherita, Pino, Tito, Matteo, Andrea, Rò, Marco Unplugged, Nicola, Alessio41, Anna, Nic, FDD, Mfrancy, Daniele, Federica, Giulia, Spiegel, Elisa, Costanza, Mikołaj, Evan, Jason, Ole, Antonio, Luis, Adriano, Dario, R32, Michela, Valentina, Michele, Renzo, DDR, Giacomo, Sio